18 Fun Facts about the World Cup
The Football World Cup, hosted by FIFA, is a global event which has captured the energy and imagination of fans and players all over the world for as long as most people can remember. It is a four-yearly event unlike any other – when the best footballers and stars from countries all over the world compete together for the ultimate in international glory.
Notoriously, England hasn't reached the final or won the Cup since 1966 – will their time come again? Regardless, here are some fun facts about the Soccer World Cup you might want to clue yourself up on before the next tournament.
1. A winter world cup is coming!
The 2022 World Cup is set to be an interesting affair of many firsts. It'll be held in Qatar for the first time, and it'll also be the first time that Qatar will qualify for the World Cup at all. Beyond this, there were discussions over whether or not the tournament should take place in winter for the first time ever, due to the intense temperatures in Qatar. It's since been confirmed that it will take place in November and December.
2. Why did India abandon ship?
Rumors were abound as to why India decided to resign from their World Cup campaign in 1950. It's thought this may have occurred as the team wished to play barefoot, and this was against FIFA's rules of the game.
3. Millions tune in to soccer glory.
The World Cup pulls in some stunning viewing figures. During the 2018 tournament, more than 3.5 billion people watched the matches.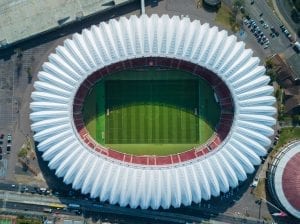 4. You don't have to be young to score big goals.
There have been big goal scorers of all ages in the tournament. The oldest of them all was 42 years old – Roger Milla played for Cameroon in the 1994 World Cup, scoring against Russia.
5. It's been a staple event since the 30s.
The World Cup has been a four-yearly event since 1930. The first tournament took place in Uruguay, and the host team were also the inaugural winners.
6. These tournaments can take place over large areas.
There have been World Cups spread across huge distances. For example, Russia's World Cup in 2018 extended across 1,500 miles. Conversely, the 2022 World Cup in Qatar will only take place across 34 miles!
7. Found in the nick of time!
The 1966 World Cup was a tense enough tournament – however – the Cup itself was stolen before the tournament even had chance to begin! Thankfully, it was picked up and restored to its rightful location – ready to give to England, the eventual victors.
8. Indonesia are one-hit wonders.
World Cup statistics are really fascinating – there's only ever been one team to have played a single match in the tournament – Indonesia, taking part in 1938.
9. Mexico are plucky!
While you might think that England, Scotland, Wales, and Northern Ireland have been unlucky enough in their World Cup pursuits over the years, spare a thought for Mexico. They have lost more World Cup matches than any other, with the dubious honor of conceding 27 matches.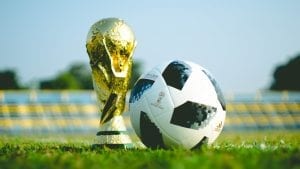 10. The cup's getting bigger.
Traditionally, 32 teams have to qualify for the Football World Cup. However, from 2026, this will extend to 48. That should open the field up a bit!
11. Who was Jules Rimet?
The World Cup's technical name is the Jules Rimet, named after a FIFA President, who helped to kick-start the tournament.
12. It's only been shared once.
2002 was a unique World Cup in that it was shared between two nations. Specifically, it was Japan and South Korea who shared the duties of hosting the matches that summer.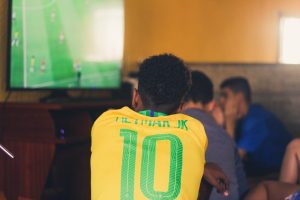 13. Brazil is the team to beat.
Brazil is by far the most successful World Cup team, with five cup wins and 73 separate victories over the years. There's little wonder why they are still regarded as one of the leading teams from tournament to tournament.
14. In fact, they are record holders.
Only two teams have ever won consecutive World Cups, proving that it's likely to be extremely hard to do! Only Brazil and Italy have this honor.
15. Cameroon tops their continent.
While many African teams have played and performed well at the World Cup, Cameroon stands tall amongst them all as the most prolific World Cup qualifier from the continent.
16. That's a lot of net!
There have been plenty of big goal scorers over the years, but Just Fontaine still holds the all-time World Cup record, having scored 13 goals in the 1958 tournament for France.
17. Against all odds!
The Fisht Stadium in Sochi, Russia, has a special distinction of having hosted Winter Olympic Games as well as World Cup matches. For a country as enormous as Russia, that's even more special, on the whole!
18. The cup was abandoned in the 40s.
FIFA had to abandon plans for both the 1942 and 1946 World Cups due to funding issues – and as a result of the Second World War and its aftermath.